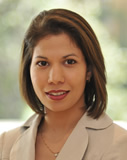 Rebecca is passionate about marketing and thrives on bringing cost-effective solutions to businesses that are tangible, measurable and deliver bottom line results. She also believes in optimising team and client satisfaction through enhanced communication. With a career spanning 3 continents and 15 years, Rebecca has worked in the media industry overseas and in corporate communications in Australia.
Rebecca currently focuses on strategy development and marketing consulting. She also delivers workshops and presentations. Rebecca is a published author and media commentator on marketing issues for the professional services sector. Rebecca has a Bachelor of Arts and a Master of Arts degree (Macquarie University) in communications and is a member of the Public Relations Institute of Australia.


David is our senior graphic designer and brand manager. He has more than 6 years experience working on design techniques, strategies and conceptual work, as well as corporate design philosophies. David applies intelligence and creativity to his work, to develop designs that are both appealing to their target market and effective for their purpose. He is able to interpret marketing and communication strategies into highly effective visual communications, across all print and online media.
David is passionate about design and has worked on projects for Microsoft, AMD, Sony Pictures, Fox Home Entertainment, Profile Public Relations and many other corporate businesses. David has a Bachelor of Design degree in visual communications (University of Western Sydney).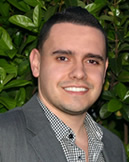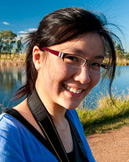 Allison is our graphic designer who brings energy and new ideas to client projects. Her skills and design techniques have allowed her to work on projects from concept through to completion. She has worked on the creation of new brands, as well as the redevelopment of existing brands – from logo concepts to stationery, and then onto the website. She has experience in creating concepts for various mediums including merchandise, print and online media. Allison is particularly good at applying design and brand concepts to various materials including publications, print and web documents. She has worked with a wide range of clients, to understand their needs and produce outstanding results.
Allison has a Bachelor of Design degree in visual communications (University of Technology, Sydney).