We offer our clients a range of services which begin with strategy, progress through development and implementation, and sustain themselves through ongoing monitoring and measurement.
The services we offer in each of our core areas has been briefly outlined below. To learn more about our services invite us to a meeting to discuss how we can help you with the challenges you face.
Through strategic marketing sessions we will help you to identify tangible goals, objectives and outcomes for each project. We will outline ways and means to achieve the results through marketing and/or sales activities. We document this information in strategies or action plans.
We then develop the materials you need and set processes in place to implement your marketing strategies and plans. We will also set up a process to monitor and measure every marketing activity you undertake.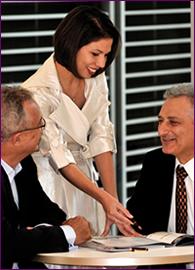 • Marketing strategies
• Marketing action plans
• Direct mail
• Viral marketing
• Website re-development
• Newsletter & publications
• Brochures and print materials
• Promotion of special offers
• Project or service launches
• Relationship marketing
• Sponsorship