We offer our clients a range of services which begin with strategy, progress through development and implementation, and sustain themselves through ongoing monitoring and measurement.
The services we offer in each of our core areas has been briefly outlined below. To learn more about our services invite us to a meeting to discuss how we can help you with the challenges you face.
Having clear messages and a defined target audience is ideal for successful marketing and communication. Our team of designers can help to reach your target audience in the most effective way through powerful visual communications. Our designers will work with you to create the most effective design and layout to showcase your messages.
We specialise in creating marketing materials to suit specific target audiences and marketing projects. We are able to create a range of marketing and communications materials including publications, printed material and on-line material including multi-media presentations.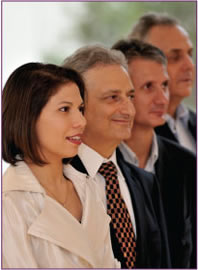 • Style guides
• Stationery
• Brochures and flyers
• Company credentials
• Tender documents

• Publications
• Websites
• Electronic collateral
• Multi media presentations
• Set up of online forms